MISSION | VISION | LEADERSHIP
Pearlbay Holdings' Leadership—Led by Chathura Masinha, creating an inclusive community and a dynamic working environment.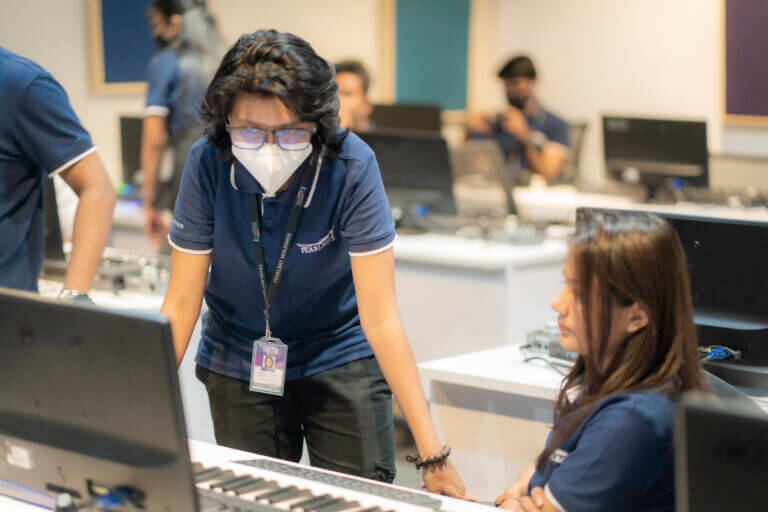 We take responsibility for our actions regardless of the organizational hierarchy. We pass down our skills and wisdom to our future leaders to steer us to a better world tomorrow.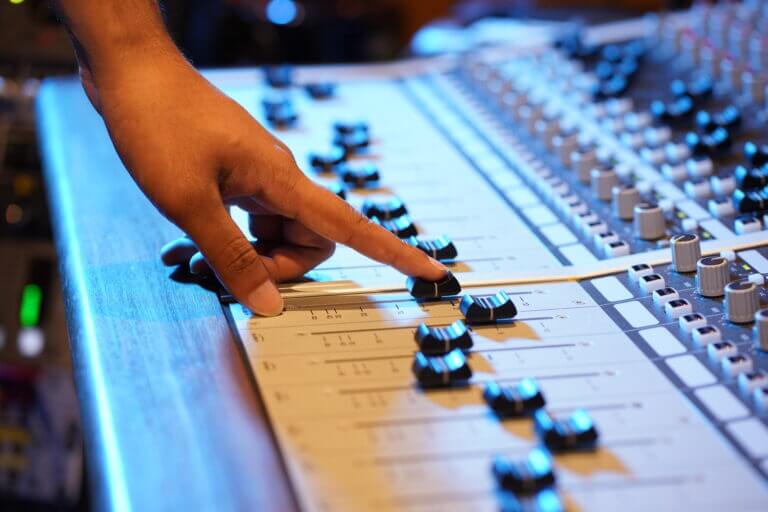 The mission of Pearlbay is to deliver professional and high-quality service in the fields of music production, music education, pro-audio retail, and music administration.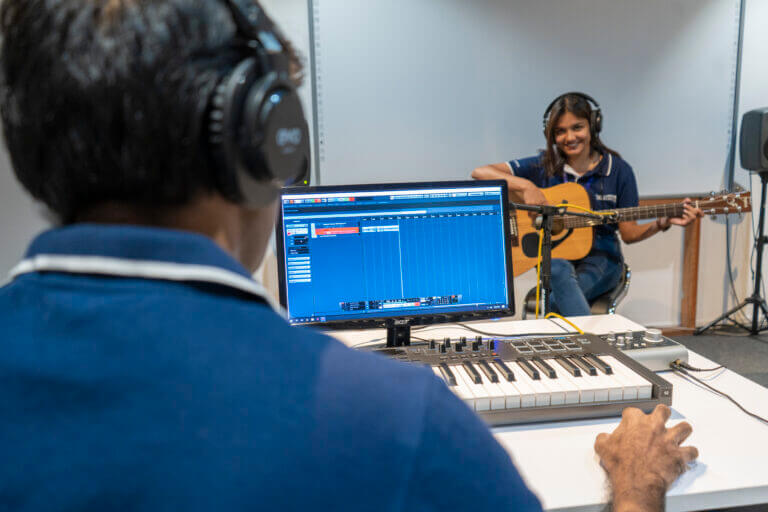 Pearlbay perpetually reinvents itself with time: spreading the pure joy of positivity through education, innovation, and creation. We want to give every possible chance to the younger generation to thrive and enjoy their lives to the fullest through sustainability and self-innovation.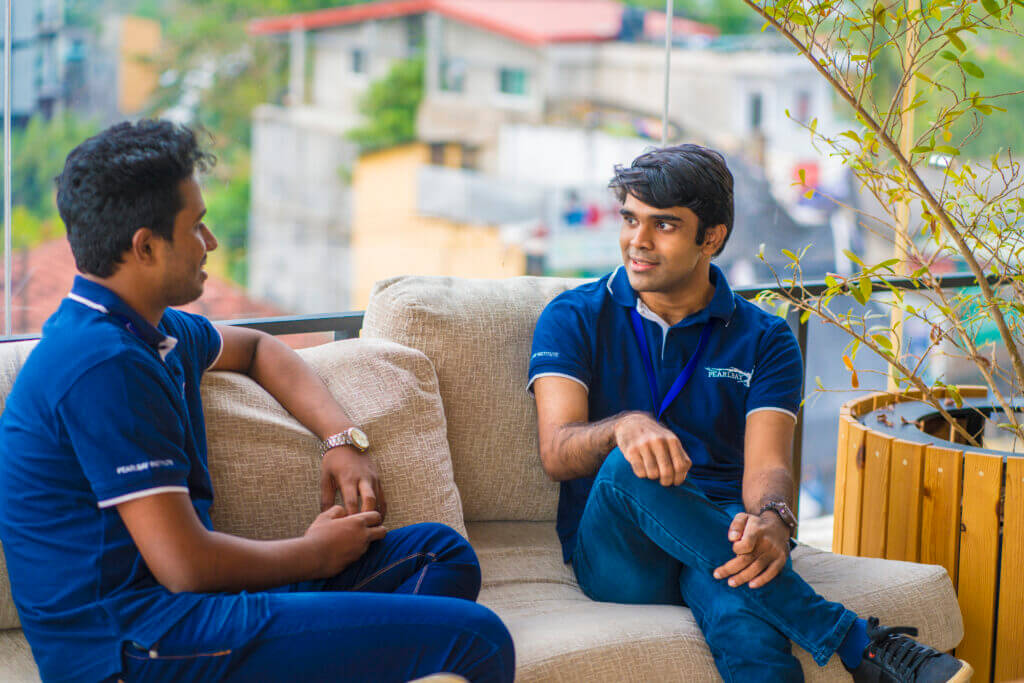 We are committed to upholding our most cherished values for every client, regardless of their expectations.
Whether you are a student, an artist, a business partner, or a holidaymaker, we want you to enjoy the abundance of love we have at Pearlbay. Pearlbay welcomes you with a warm Ayubowan and promises to deliver world-class services from the moment you enter Pearlbay.
We started as a team of experienced and qualified audio engineers, academics, and other professionals with a wide range of experience, dedicated to delivering the best possible experience to our clients!
Our dedication and positive thinking have led us to be one of the most recognised brands in Sri Lanka, with an international presence in the UK. We are looking forward to the challenges on our road to becoming one of the most successful companies in Sri Lanka, servicing sectors beyond the music industry.
Bringing about positive developments in the field of music is the ultimate goal of Pearlbay. Through music, we strive to make the world a better place.
From its humble beginnings as a service studio in 2017, Pearlbay has grown into one of the leading recording studios and most trusted Pro Audio retailers in the country. With a vision of revitalizing Sri Lanka's music industry and nurturing the next generation of music professionals, we have grown two more branches. The Pearlbay Institute, a premier music technology institute.
Pearlbay Music found its footing as a recording studio initially established at The Barnhouse. Over a short period, it rose in popularity among artists, professionals, and amateurs alike, for its homely feel, equipment, and excellent staff. As demand and clientele rose, the studio was moved to its current premises in Maharagama. Today, Pearlbay Music studios consist of an improved Grand Studio, powered by a state-of-the-art Audient ASP8024 Heritage Edition Analog console and a cutting-edge monitoring system. Over the years, we have grown into a studio trusted and loved by the biggest artists in the country and have hosted everything from vocal recordings to orchestras.
With the meteoric growth of the studio, we saw an interest and demand for high-end equipment rise in the country. This gave us the idea of importing and delivering the best that Pro-audio has to offer, giving birth to The Pearlbay Music Store. Today, we are the official dealers in Sri Lanka for world-class brands like Genelec, Audient, Antelope, and more!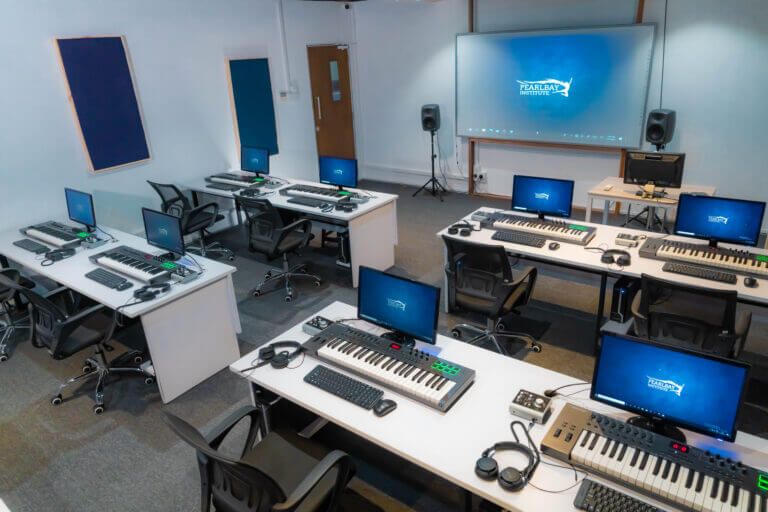 The Pearlbay Institute was conceived towards the end of 2020, to educate and help the next generation of music professionals in Sri Lanka. With the guidance and leadership of renowned composer and engineer Ranga Dasanayake, the Pearlbay Institute aims to be the best music technology institute in South Asia. Today, we are a Pearson Qualified center that delivers the first-Degree Pathway in Sri Lanka for audio engineering and music production.
Pearlbay proudly wears many hats and aims to forge a path to a creative tomorrow.