The Grand Studio features a control room powered by a state-of-the-art Audient ASP8024 Heritage Edition Analog console with the capability of recording up to 32 channels. The studio also features a cutting-edge monitoring system featuring a pair of 3-way Genelec Smart monitors and a top-of-the-line pair of Focal Shape Twins.
This magnificent 600 square foot space is one of the largest studios in Sri Lanka. Accompanied by a 350 square foot super control room, an 80 square foot dedicated drum room, and a separate voice room, the studio has the perfect space for all your recording, mixing, and mastering needs.
Sculpted with the artist and engineer in mind, the decor and design of the studio space offer a comforting and homely feeling, providing an environment that guarantees the best performance. All the spaces are modeled to bring out the best sound possible through superior acoustics and are only enhanced by world-class equipment. Over the years, we have grown into a studio trusted and loved by the biggest artists in the country and have hosted everything from vocal recordings to orchestras.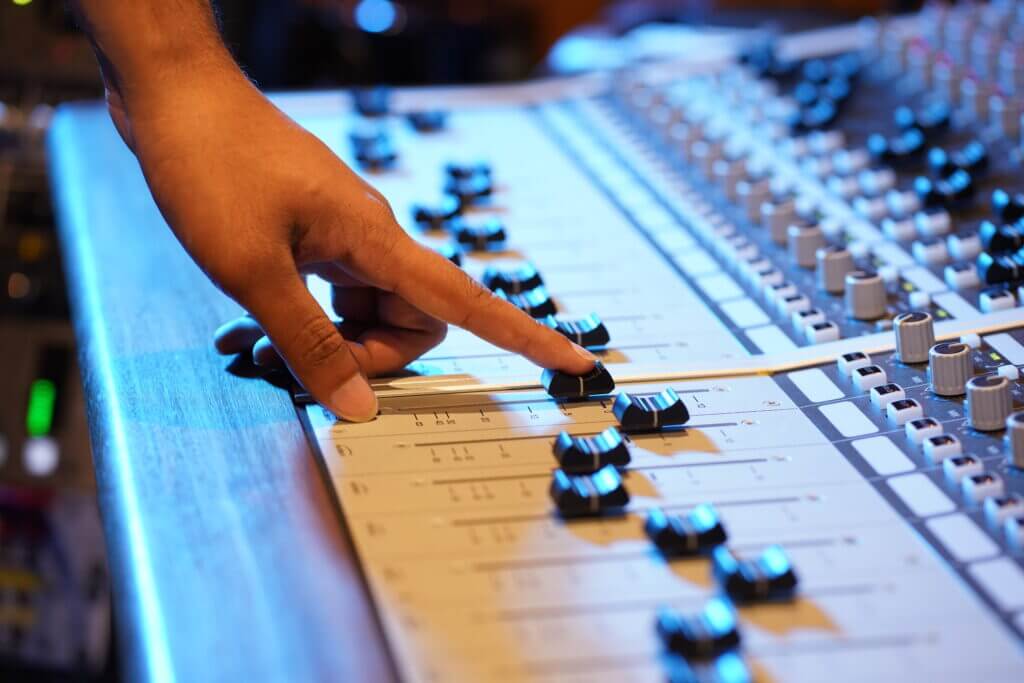 Pearlbay provides the most updated creative space for local and international artists to create their artwork under one roof.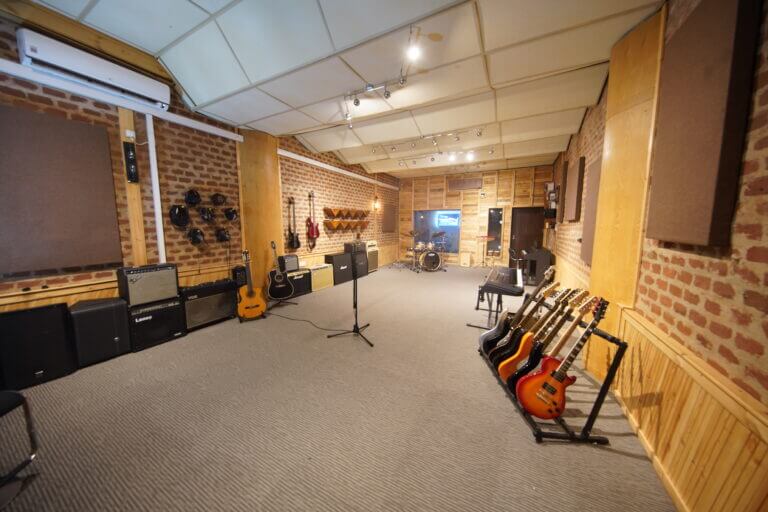 We strive to be the best studio facility in Sri Lanka by offering world-class equipment and acoustics with the power to capture your music just the way the world deserves to hear it! With continued investment and maintenance, our endeavor continues with the final goal of becoming a studio that is respected and loved worldwide. Our relaxing and captivating music creation space is the place where all artists can truly enjoy their music-making, and bring out the best in its unique atmosphere and brilliant acoustic super hub.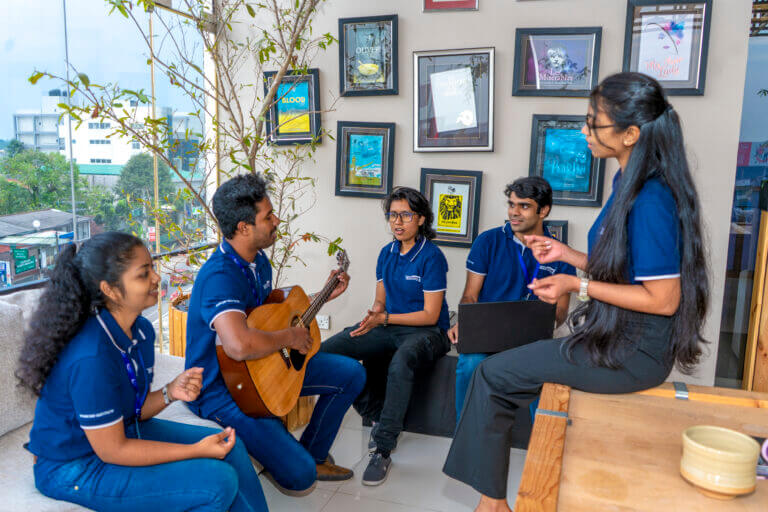 Friendships are born in a million different ways, and all good friends strive to achieve the same goal: to be a source of love and support. At Pearlbay, this is what we do. Be a good friend, a source of love and support, and we mean it.
"We believe in quality inside out, so we strive to serve our clients at our best to provide them with personalized service, all the time, every time. The team at Pearlbay is always ready to bring you the most dedicated and professional service you will ever experience. "
The Magic of Pearlbay Music deserves to be accessible to generations of artists. We have created two different creative spaces, making room for world-class recording and production.